Mark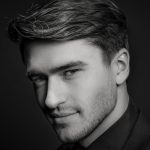 The Long Branch, NJ native is no newbie when it comes to the world of photography. At the age of 12 he commandeered his father's dental camera and the obsession soon followed. Originally a means to capture moments of friends skating and surfing, he soon found himself shooting seascapes and landscapes while taking on new formats in photography.
Mixing both digital and analog film cameras with old and new techniques, Mark's unique and raw style of imagery emerged. His desire to learn and grow his knowledge base has allowed him to become a multifaceted individual. His ventures into studio lighting and cinematography have helped shape his style and perspective.
As a photojournalist and artist, Mark's goal is to capture your life's moments with a deep visual impact that will last forever. He strives to curate visually stimulating images that will leave a lasting impression, without taking time or attention away from the events at hand, in turn, allowing the experience and final imagery to be natural and beautiful. Capturing your life's moments, not creating them.